We're here to help !!
We are pleased to offer you FREE support for any VanessaStricklandRMT.ca website or email problems you may be encountering.
Mac IOS Users:
You will need to install Java Run-Time to launch ShowMyPC for Mac
(if you haven't done so already)
These are the tools we need to help you, so download it ahead of time (if you're able), and let's get you fixed up in no time !!
ShowMyPC Remote Software
Using accredited and secure remote management software, IT Oversight can troubleshoot and repair many computer problems right over the internet.
Secure
The software encrypts all communication, and provides one time access only to your PC.  A random meeting code is generated only when you open the software and request support.  You have the choice to allow access to your mouse and keyboard, or only your display.  And once you end the meeting, and close the software, there is no way to access your computer without your express consent except when you open the software and generate a new meeting code.
Fast & Easy
The best part is no more waiting for a service tech to show up.  Often we are able to start a meeting immediately as soon as you've installed and launched the program; and many times the problems can be fixed quite quickly.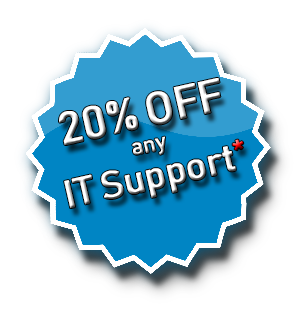 Don't Forget…
As a VanessaStricklandRMT.ca client, if you have any other IT problems we can assist you with, you will receive 20% off* our Tech Support Services.  Please contact us for more details via email info@itoversight.ca or call (226) 526-9171.
* Restrictions apply